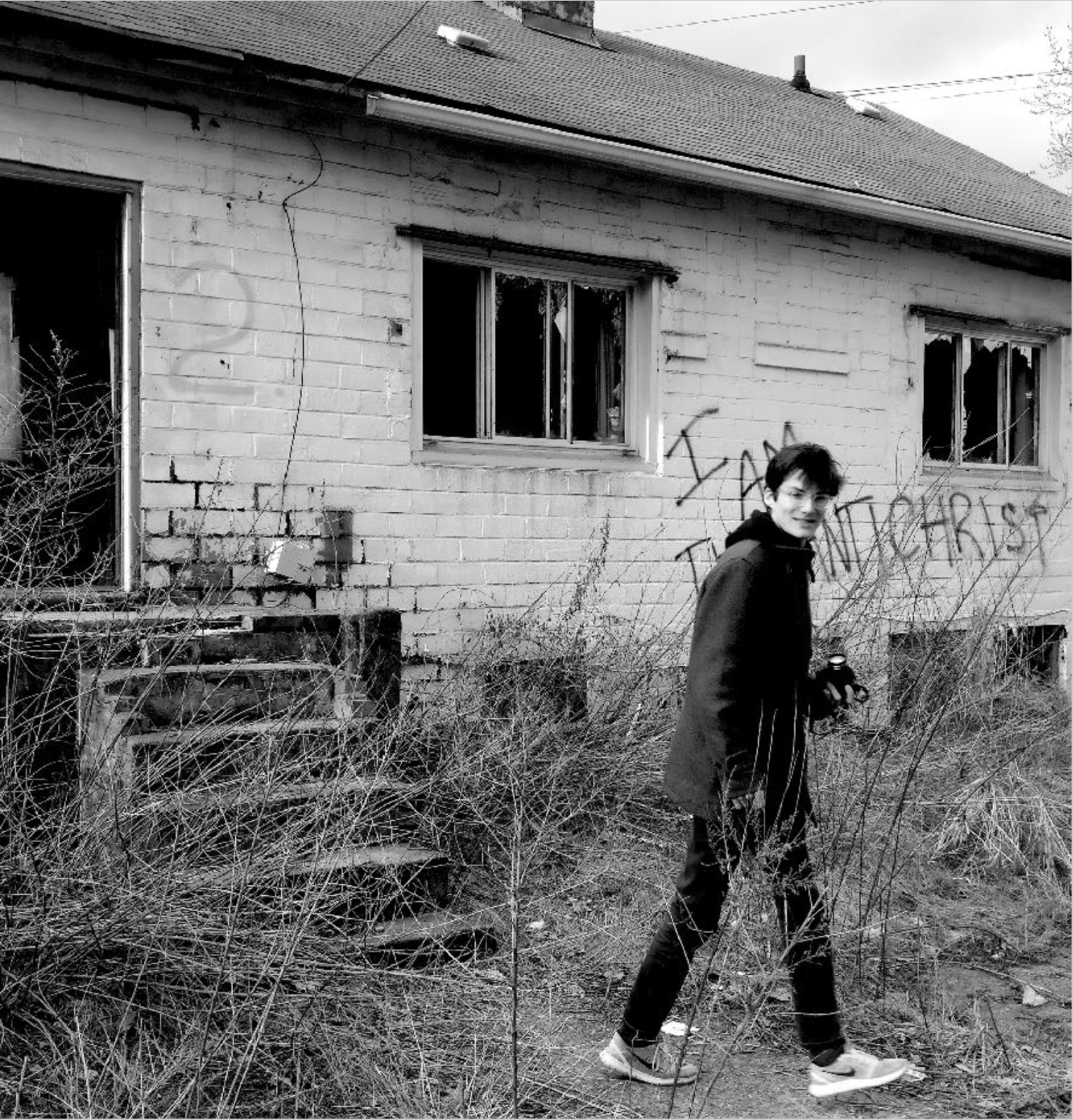 ---
Social Innovation

Clairton "City of Prayer"
A communicative social intervention created for a small city along the Monongahela River.
Co-taught by Costa Rican social designer
Silvia Mata-Marin
and Google Span 2017 speaker
Dimeji Onafuwa
, the class consisted of inspiring lectures from masters like
John Zimmerman
of CMU's
Human Computer Interaction Institute (HCII)
.
Challenge
Collaborated with a team of two other students, one masters and one undergraduate designer, to create an intervention for Clairton, a small and misrepresented town in Allegheny County, Pennsylvania. Situated along the Monongahela River, Clairton was a thriving steel city in the late 1950s, which has been in decline ever since as steel companies and their employees left the city. Clairton currently exists in a state of neglect with much of the city's infrastructure decayed, in disuse, or abandoned. This, combined with a particular block of abandoned and burned houses, gave Clairton the reputation of being a "ghost town," lacking much representation beyond that.
Methodology
Our team ventured to Clairton to immerse ourselves and gain a deeper understanding of day-to-day life in the city. We met and spoke with numerous business owners and residents, as well as the Mayor of Clairton, Richard Lattanzi. You can find a presentation of our journey to Clairton
here.
We identified the main issue to be communication within the community. Most of the city's population are 55yr.+ and not digitally connected, creating a lack of connection between residents. A major issue specific to the city was the low impact of news effectiveness. These fundamental communication issues created divides between different religions, ages, and especially races within the city.
In addition to facing a coming shutdown of the city's Emergency Medical Services, as of December 2017 Clairton lost its only local newspaper, driving the final nail into the city's broken system of communication.
Solution
After speaking in depth with Mayor Lattanzi and other residents and business owners, we knew our solution had to be feasible, implementable, and effective. With no spare time or resources in Clairton, we knew it also had to be simple, low-effort and low-overhead.
We gathered many insights during our visit and synthesized them to generate three initial concept areas for an intervention seeking to improve communication among residents of Clairton.
A "Physical Meeting Space": This type of community center was determined to be too prohibitive for the city's elderly population and lack of a 'city center' in which to locate it.
Football Team: Developed various solutions to build on the strong reach and impact of Clairton High School's football team who turned out to be a unifying connection between residents of different demographics.
Use The Church Network: Developed solutions to build on the strong network of the large number of churches in the city, and their existing importance as hubs of communication.
Our solution was a single newsletter, distributed bi-weekly in Clairton churches. The newsletter would serve as the one place to go for all information residents want to know ranging from important news from the Mayor and local community figures, to the score of the last Clairton Bears game.
The newsletter was created using the infrastructure that already exists in the Clairton Mayor's Office which meant it was easy to produce and update in-house. It would be funded in part by a donation-based collection box at the churches, and also by funding from Mayor Lattanzi for printing, distribution, and any out-of-house creation if necessary.
We used the medium of a newsletter to achieve our long term goals of building community spirit through a common base of knowledge communication, and improving communication enough to help the city of Clairton be able to afford a true newspaper again.
---