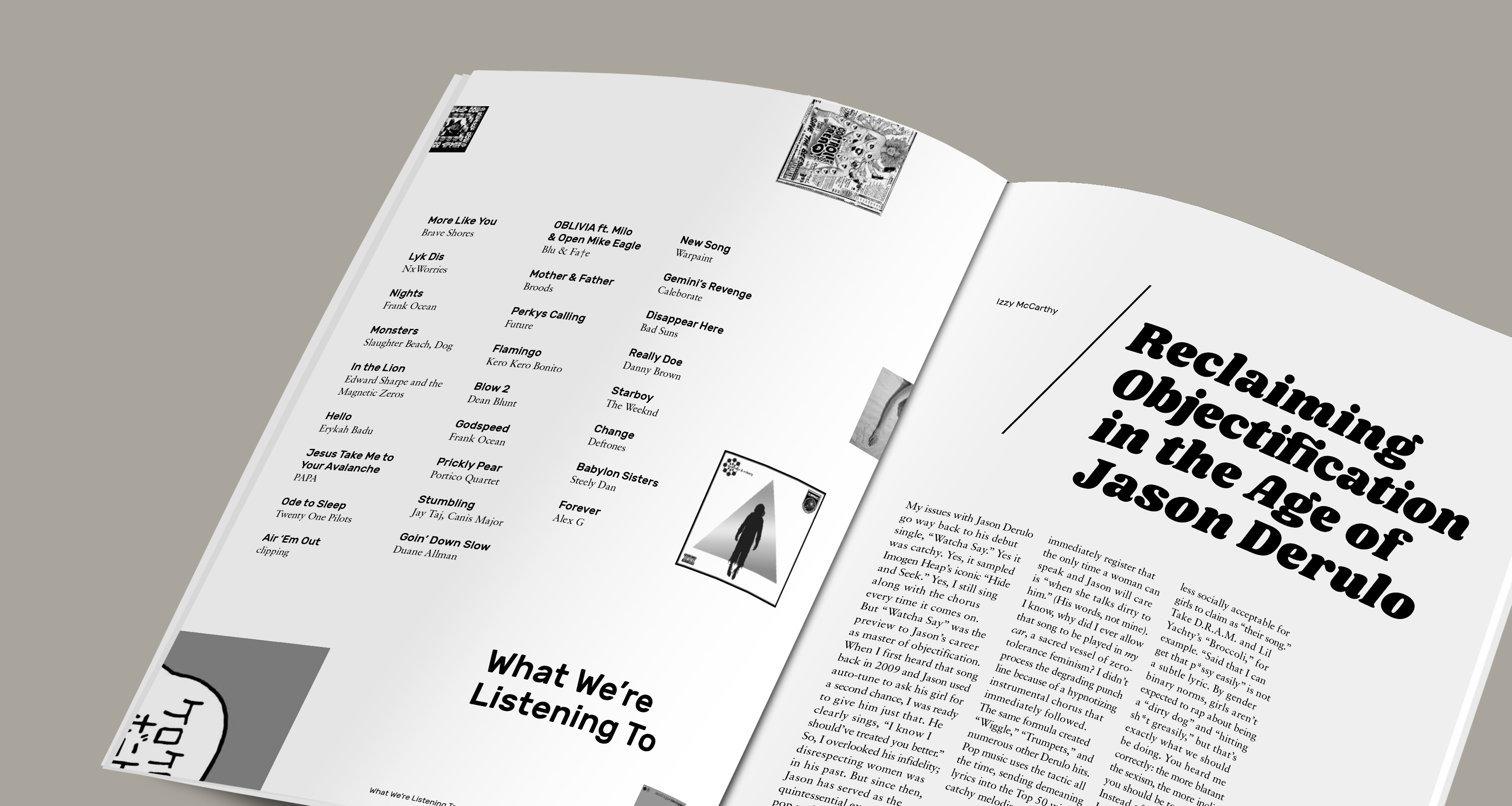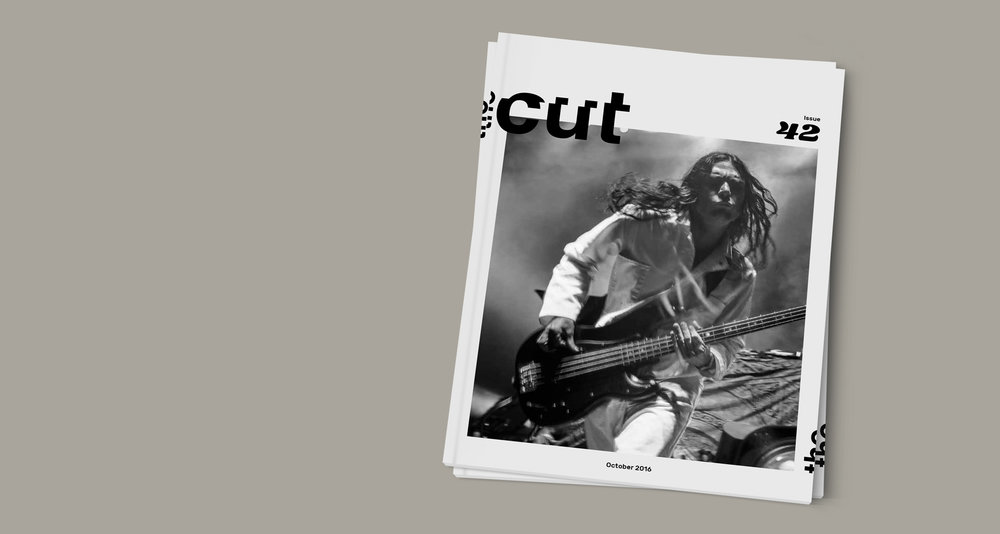 ---
Publication

The Cut Magazine
Challenge
The Cut is Carnegie Mellon University's first music magazine, a fully student-run publication seeking to provide music news, reviews and more to expose students and Pittsburgh residents to all kinds of music. Once a progressive, popular publication, started in 2007, The Cut Magazine was fading from the forefront. The original publication's black and white theme was constraining the photographs and making the overall magazine feel dull, no longer engaging the audience. They needed to rebuild the magazine from the ground up, with a completely new look and feel that would break through the clutter and re-engage students and residents of Pittsburgh.
Methodology/Solution
Got feedback from music lovers on campus and around Pittsburgh and worked closely with the editors to rebuild the magazine. Spent weeks choosing and iterating type pairings, image treatments, page layouts and formatting of the book. The final result was a completely re-thought punchy magazine for the November issue release.

Produced
Rebuilt magazine from the ground up, including new type system, image treatment, sections, and modular grid.
---